Are you ready to get in the best shape of your life?
Tone up! Slim Down! Get Fit!
Get My 21-Day Fitness Challenge FREE!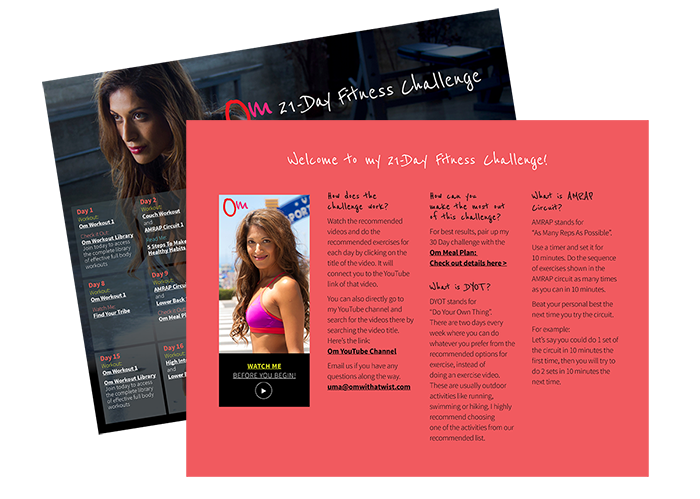 Whether you have been exercising for years or you are
completely new to exercise, this challenge is perfect for you!
Whatever your fitness level is today, this challenge will definitely
push you to take your fitness to the next level! You will
lose body fat, gain strength and get several fitness tips for FREE!
It's time to start taking care of the body you live in.
Are You In?
This is a FREE challenge! No credit card it required to participate.